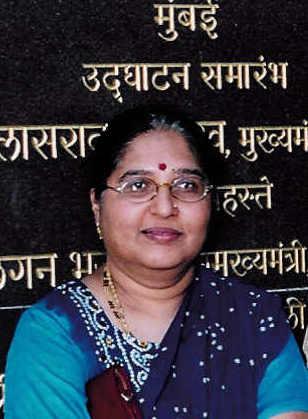 Dr. Mrs. Rujuta Vinod
( Counselor and Psychotherapist )
Awards:
She has been awarded three times as "Accomplished Lady".
Birth year 1956
Her success story as a professional in the field of counseling and psychotherapy, has been included in a book on selected successful women from different fields.
Her asset:
Her personal asset is deep empathy for people in need.
Her passion:
Continued learning and mastering art and skill of helping persons.
Her mission:
Grow as a person, as a seeker and as a professional.
Her own experience as a client (2001-2)
She went through personal and group psychotherapy from June 2001 to December 2002, for her own personal growth. Based on her own personal intense and thorough experience and extensive study, she established this center to help persons who venture for personal growth.
Career growth:
- Professional experience as a therapist: (since 2001 till date)
- Face to face help sessions
- Online help sessions
Face to face help service (since 2001 till date)-
This center is established in 25 December 2001. More than 600 persons have been benefited since then. They have been Indians, non-resident Indians, Foreigners from US, UK, Israel.
Online help through e mail and live chat sessions: (since 2006 till date)
She has been working online with patients of compulsive skin picking since Aug 2008. They were from USA, UK, Australia, Poland and, Canada.
She has been helping persons through online service since 2006.
Her education:
- Medical background:
She did her Medical graduation in 1978 and M.D. in 1983 from Sasson General Hospitals, Pune. Throughout her educational career, she was a merit scholar.
- Special Training in counseling and psychotherapy:
In 2001, She received special training in counseling and psychotherapy at Vellore's Christian Counseling Center, attached to famous Christian Medical Hospitals (Tamilnadu, India).
Her family:
She is happily married since 1983 and is blessed with two grown up sons.
Her work in past: (1984 till 2001)
She has worked as Yoga Therapist and Yoga Trainer from 1984 to 2000 in her own clinic with my husband.
She did pioneer research work in "Whole Brain Thinking", in Jnana Prabodhini's Institute of Psychology from 1989 to 2005.
Her work is published in local-state-national level journals, magazines and leading newspapers. She was interviewed for newspapers, Television and Pune Radio.
Her art expressions:
She has expressed her experience of her own therapeutic journey in 58 paintings. They will be eventually published in e-books on this website.